My name is monkopus and I'm a Dutch game developer. I'm working on a game called "The Untrained Commando".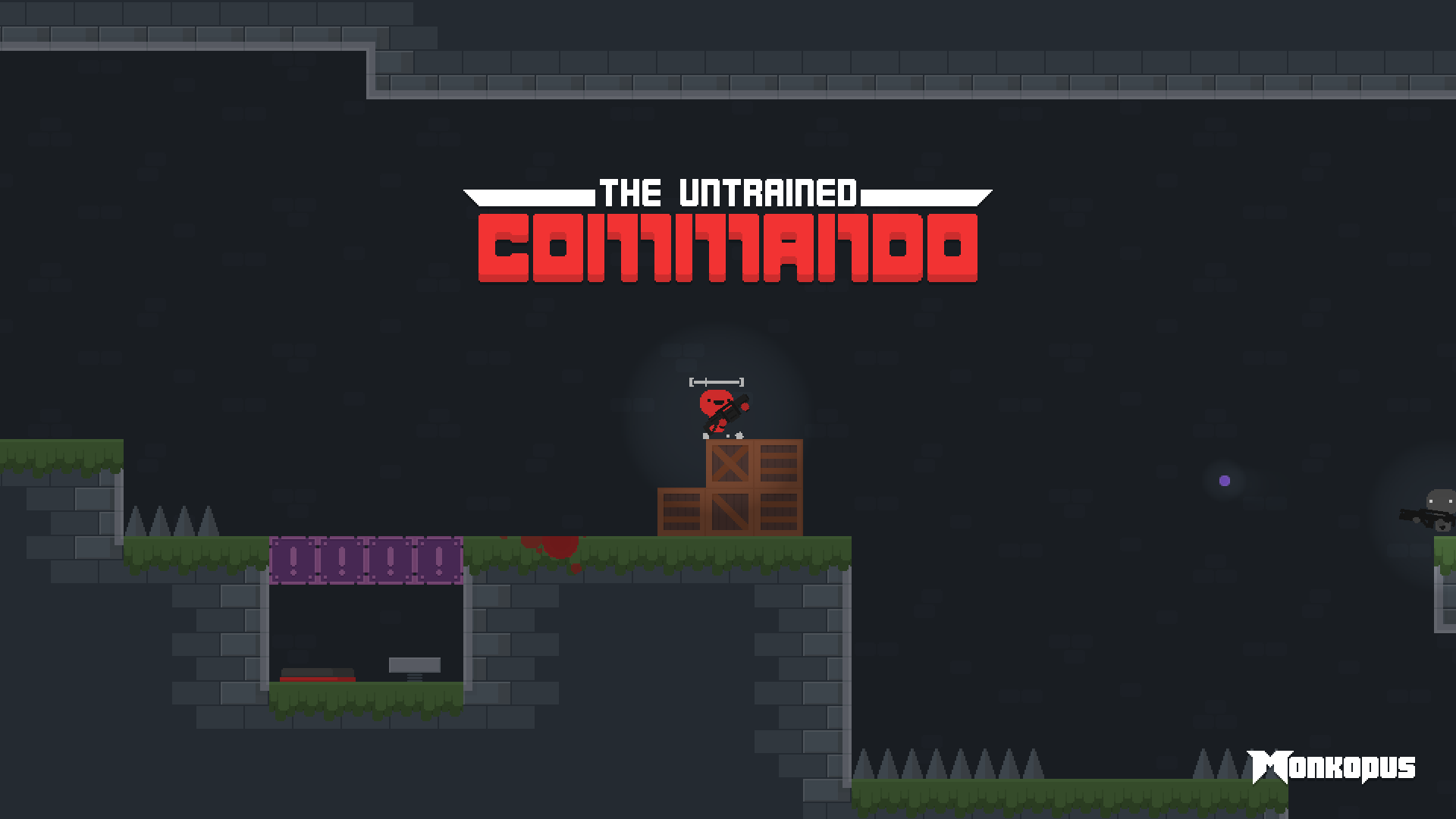 It takes place in a time of military crisis, the government decides to send a commando team in training on a mission: Part of the red army is trapped in an underground dungeon, your mission is to save them. But things don't go as expected... Try to find a way out of this dungeon by killing the soulless soldiers, avoiding dangerous traps and solving difficult puzzles.
Can you escape or will the red army remain stuck forever?